Our School Crest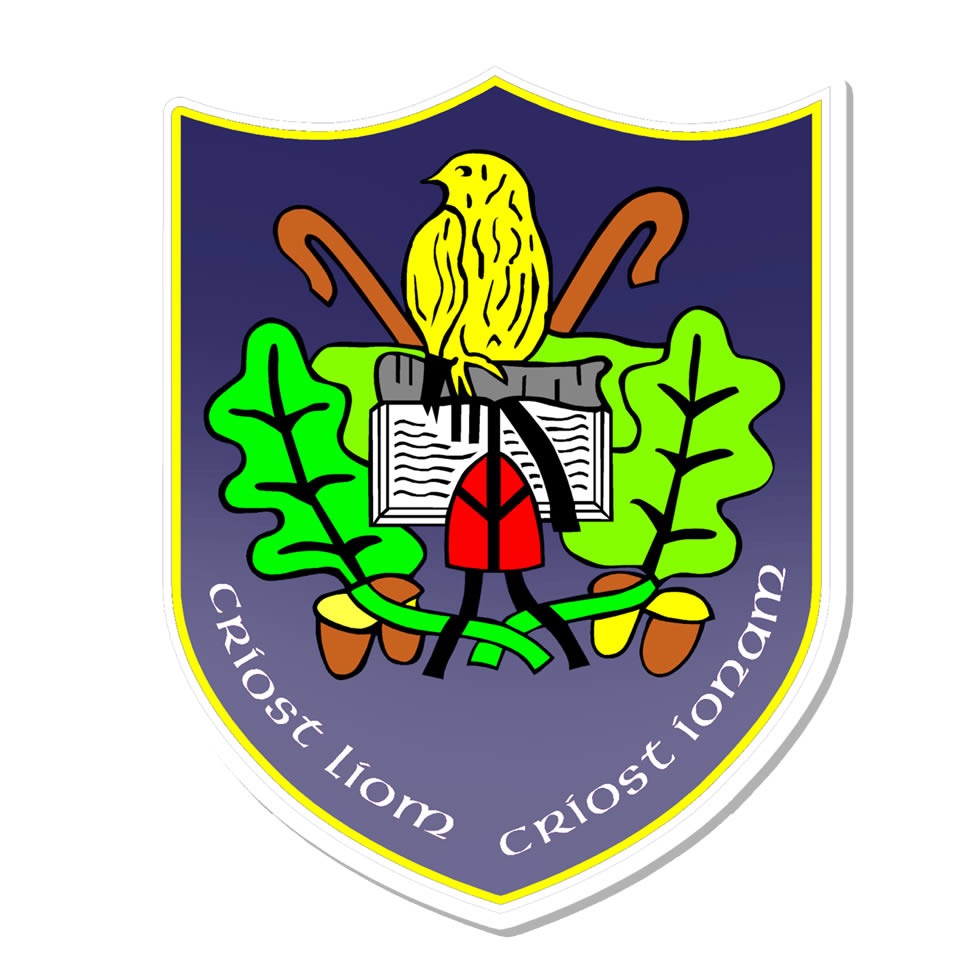 What do all the images on our School Crest represent?
The Eagle
The eagle standing on the cliff represents The Eagle's Rock, which overlooks the school is a well known local historical landmark.
The Eagle is also the symbol of St. John the Evangelist who wrote the 4th Gospel of The Book of Revelation.
The Shepherds' Crook
The Shepherds' Crook represents Christ, the Good Shepherd and the fact that Moneyneena is closely associated with sheep farming. These symbols reflect the caring commitment of everyone associated with this school.
The Open Book
The Open Book symbolises the Word of God, which is our main guide in all that we do as a school and as a community. It also represents the active pursuit of learning and knowledge.
The Oak Leaves and Acorns
The Oak Leaves and Acorns represent our county, Derry. They also have an ancient Celtic symbolism as the Oak was held to be sacred.
The Bishop's Mitre
The Bishop's Mitre recognises our local saint, St. Eoghan, also known as St. Eugene, who was Bishop of Derry. Our school is proud to bear his name.
Our School Motto
School Mottoes are usually words from Holy Scripture and are words that we can look to for inspiration. Our motto is, 'Criost Liom Criost Ionam' which means, 'Christ with me Christ within me'. We look to the inspiration of Our Lord and our Catholic community to help us promote Catholic values in our school.

St. Eoghan's Primary School, 51 Moneyneena Road Draperstown Magherafelt Co. Derry BT45 7EN Northern Ireland
Telephone: 028 7962 8008